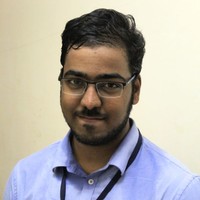 Anudeep N Rao
Researcher. Engineer. Entrepreneur.
Hi, I'm Anudeep. I like to build things and eat good food.
---
About Me
I'm working as RF Engineer at AutoTEC Systems, located in Bengaluru.
🔭 I'm currently working on … my profile repo
🌱 I'm currently learning … RTOS,symaphores and lot more
💬 Ask me about …anything you feel appropriate
📫 How to reach me: … anudeep@anrlabs.co.in or visit https://anrlabs.co.in (blog under development)
😄 Pronouns: … Dasanagu Visheshanagu (Be Helpful Be Special)
⚡ Fun fact: … Estu antha helali 🤔 (How much should I tell)
---
Professional Experience
---
Voluntary Experience
SEP 2017 - APR 2018

Technical coordinator for Teachers' Day Celebration (5th September 2017) and Annual Day Celebrations (26th &27th April 2018).
---
Projects